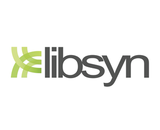 The headline is that podcast host Libsyn has acquired self-serve ad platform PODGO, but the press release says Libsyn "acquired certain assets" of PODGO. PODGO founder David Ehrlich joins Libsyn-owned AdvertiseCast in the deal, to "help transition PODGO customers and advertisers to the AdvertiseCast platform." So it appears to be a comprehensive acquisition.
Mr. Ehrlich commented, "I am thrilled to be joining AdvertiseCast and working with the Libsyn team. I am passionate about helping podcasters of all sizes monetize their incredible content and I look forward to being able to deliver this value to them at an even greater scale now."

PODGO, founded last year, brings together podcasts of any reach with advertisers who want highly targeted, host-read sponsorship messages. While the platform welcomes podcasts at any stage of audience development, "even if it's just your mom who's tuning in," according to the promo material. The rationale has provided relatively small podcasts with ad campaigns from relatively big brands like Stamps.com, HelloFresh, and the NBA Store.
Dave Hanley, Chief Revenue Officer of AdvertiseCast, stated, "When I first learned about PODGO, it was clear that David shared a similar mission to AdvertiseCast – connecting brands to powerful independent voices while helping podcasters thrive. We are extremely excited to bring the PODGO capabilities onto the AdvertiseCast platform and to be able to serve even more emerging creators."
Libsyn has been an active participant in the consolidation of podcasting in the past year, rattling off buys and partnerships with Fireside Chat, Glow, Auxbus, Player FM, and of course AdvertiseCast in April for $25M. Comparing PODGO to AdvertiseCast, Libsyn notes: "With the acquisition of AdvertiseCast in June 2021, Libsyn became one of the largest podcast advertising marketplaces in the industry. PODGO will add more niche content to the AdvertiseCast platform, whose audiences are highly valuable to advertisers."
"Libsyn continues to look for ways to grow this business," the company says.
.