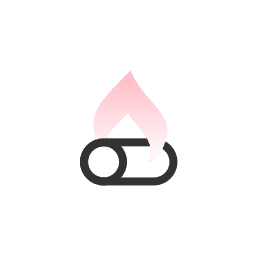 Fireside Chat, a social audio platform launched by co-founders Mark Cuban and Falon  Fatemi, which launched in the wake of Clubhouse's success, announced at Podcast Movement this week a partnership with venerable podcast host Libsyn. The tie-up promises to give Fireside creators a one-touch podcasting solution for distribution in the open podcast ecosystem.
The announcement was delivered at a Cuban/Fatemi keynote presentation at Podcast Movement this morning.
The PR announcement defines the company's mission and the purpose of Libsyn's partnership: "Fireside Chat is a platform that fosters thought-provoking and entertaining discussions through high quality virtual shows. The platform allows creators to maintain ownership of their audience and full creative control over their content. The partnership with Libsyn serves as yet another element of Fireside's mission to put its creators first."
Laurie Sims is Libsyn's President and COO. She said, "We are thrilled to partner with Fireside to leverage Libsyn's industry leading podcast hosting platform to maximize the audience distribution of this one-of-a-kind interactive storytelling platform through podcasting. We are working to make the podcast distribution experience seamless for the Fireside creator – with the push of a button."
That seems clear enough. While the Fireside social audio experience is live and real-time, the one-button access to Libsyn enables creators to archive their experiences and distribute them as podcasts.
Fireside Chat is on iOS only for now; an Android version is in the works.