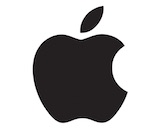 The early buzz about Apple's redesigned take on Beats Music was that the service would have no free listening options. That made sense, especially with the ensuing rumors that Apple was potentially pushing for other streaming platforms to eliminate their freemium tiers. According to the latest reports from Re/Code, though, the no-free-listening approach may have a few exceptions.
It looks like Apple will offer its listeners a free trial of the new service. The duration will likely depend on the results of its ongoing negotiations with music labels. It may also have a feature that lets a song's owner upload it to the service and choose to make it available to listeners without a paid subscription. Re/Code's sources likened this option to SoundCloud's model of member uploads. Finally, the new take on iTunes Radio is also expected to be free.
Even with those specific features, the new Beats Music is not expected to have any type of freemium tier that grants access to the full library. As usual, Apple has not commented on any of the speculation and discussion about its upcoming moves with music. We'll likely learn more official details at the company's Worldwide Developers Conference next month.