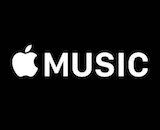 Apple Music has landed an exclusive deal with Ministry of Sound. Under the terms of the deal, the dance music specialist will only make its curated playlists available on the Apple streaming service beginning October 4. That means the programming Ministry of Sound currently has on rival platforms such as Spotify will be removed. The label, which is wholly owned by Sony Music Entertainment, has several popular playlists on Spotify, such as "Dance Nation" and "Ibiza Anthems."
Exclusive content has been a factor in how streaming services appeal to paying subscribers, although this deal shows a new angle on the approach. In 2016, several of the year's critically acclaimed releases from Beyoncé, Drake, Rihanna, Chance the Rapper, and Frank Ocean had some element of an exclusive deal. Some artists, like Taylor Swift, would release individual tracks or music videos as exclusives.
But as streaming accounts for an ever-growing share of recorded music revenue, the idea of exclusive content is adapting to the most common listening approaches on those platforms. Playlists are a distinct feature for streaming, and the idea of celebrity and tastemaker curation gives more parties a chance to put their name on programming, and thus on a potential paycheck. Artists and labels alike can translate their cultural cache into a playlist that attracts a large audience. For performers, inclusion on popular playlists remains a path to turning a single into a viral hit. We can expect that playlists and playlist programming will continue to play a role in streaming services overall, and in the ongoing battles for exclusive content.