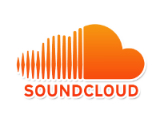 SoundCloud has entered into new new ad sales partnerships for two major markets. The audio company has chosen Pandora for exclusive advertising and sales representation in the U.S., and it has resigned DAX to be its exclusive partner in the UK.
The agreement between SoundCloud and Pandora begins in 2019. Once active, it will enable advertisers and brands to purchase the U.S. ad inventory for SoundCloud directly through Pandora. The deal takes advantage of Pandora's recently launched programmatic advertising marketplace, as well as its expertise in direct sales and targeting data.
"Pandora and SoundCloud's combined audience offering creates the clear market leader for brands to reach U.S. music fans," SoundCloud CEO Kerry Trainor said. "Through this partnership, we gain access to Pandora's world-class sales team and capabilities to connect more brands with our young, highly engaged users who know what's next in music is first on SoundCloud."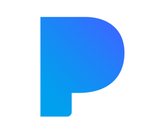 "This partnership is a fantastic match between Pandora's industry-leading ability to monetize digital audio and SoundCloud's large audience and vibrant community of U.S. listeners," said Roger Lynch, Pandora's CEO. "Investments we've been making in our ad capabilities, including the recent acquisition of AdsWizz, further solidify Pandora's commitment to help publishers monetize the rapidly growing digital audio market."
Across the pond, SoundCloud has chosen to continue its work with DAX, which has been its UK partner since 2016 when the audio platform launched its advertising platform in the UK and Ireland.
"Through DAX, brands in the UK are able to reach SoundCloud's differentiated audience who are eager to discover what's next in music is first on SoundCloud" said Michael Weissman, SoundCloud's chief operating officer. "We are excited to continue our relationship with DAX, leaning into their incredible reach and capabilities, as we continue to build out our ad supported service and accelerate growth in the UK — one of our most important markets."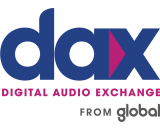 "Our ambition with SoundCloud is to give advertisers opportunities to align their brand with popular and emerging music loved by millions of listeners on SoundCloud," said Ollie Deane, director of commercial digital at Global, DAX's parent company. "DAX continues to grow at a phenomenal rate and programmatic advertising is becoming the preferred choice by many advertisers and producers. With a huge music streaming catalogue available on SoundCloud, this renewed partnership enables advertisers to reach new audiences at scale and drive brand awareness."