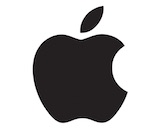 Apple is rolling out its Services platform to 20 new markets. The move brings Apple Podcasts, the App Store, and more to a vast new international audience. Apple Music is going even bigger, launching in 52 more additional countries.
"We're delighted to bring many of Apple's most beloved Services to users in more countries than ever before," said Oliver Schusser, Apple's vice president of Apple Music and International Content. "We hope our customers can discover their new favorite apps, games, music, and podcasts as we continue to celebrate the world's best creators, artists, and developers."
The expansion puts a heavy focus on Africa. All of the Apple Services will be rolling out in Cameroon, Côte d'Ivoire, Democratic Republic of the Congo, Gabon, Libya, Morocco, Rwanda, and Zambia. Apple Music is also launching in Algeria, Angola, Benin, Chad, Liberia, Madagascar, Malawi, Mali, Mauritania, Mozambique, Namibia, Republic of the Congo, Senegal, Seychelles, Sierra Leone, Tanzania, and Tunisia. Its programming will also be updated with locally curated playlists, and the new markets will offer listeners a six-month free trial.
The announcement also confirmed a previous report that Apple Podcasts now has more than 1 million shows. The library includes podcasts in more than 100 languages and 175 countries and regions.