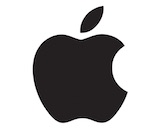 Apple Podcasts is now home to 1 million shows. My Podcast Reviews reported on the count, which came from its Podcast Industry Statistics measurement system. Just under half of those million podcasts appear to be active. My Podcast Reviews found that 46.5% of the million published an episode in the past 90 days, and 19.7% posted an episode in the past week.
Daniel J. Lewis, podcaster and creator of My Podcast Reviews, said that social distancing and quarantines appear to have caused a new wave of podcast creation. The company usually sees about 50,000 new podcasts launch every 30 days. In the past month, it found more than 82,000 new podcasts.
"You might think there would be fewer new podcasts, but perhaps the increased time at home has inspired more voices and a desire to connect with like-minded audiences," Lewis said.