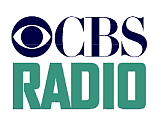 CBS Radio is back in court over the a case centered on pre-1972 recordings that had been settled in 2016. The broadcaster argued that its use of remastered versions of recordings made before 1972, rather than the original vinyl formats, exempted it from copyright liability and a U.S. district court agreed. But ABS Entertainment, the rightsholder which brought the original suit, has won a ruling from the 9th Circuit Court of Appeals casting legal doubts on that controversial 2016 decision.
"We conclude that the district court erred in finding a lack of a genuine issue of material fact about the copyright eligibility of remastered sound recordings distributed by CBS and improperly concluded that ABS's state copyright interest in pre-1972 sound recordings embodied in the remastered sound recordings was preempted," wrote Richard Linn on behalf of a panel of 9th Circuit judges. The appeals court determined that although derivative works should be granted independent copyrightability, a remaster or other format change is not sufficient to merit that separate protection.
This and other legal cases about royalties and copyright protections for works recorded prior to the debut of federal copyright laws could be resolved if the Music Modernization Act is successfully passed by Congress. Despite some internal industry conflicts, the bill has generally received bipartisan support thus far.