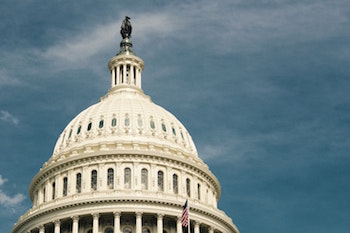 The Music Modernization Act, a move to overhaul several federal laws for music licensing, has been making slow and steady progress through Congressional committees. Now, some proposed changes have fractured the near-universal support the Act initially commanded from songwriters, streaming companies, and other industry groups.
The new developments mostly center on one of the Act's provisions for mechanical licensing. As the legislation was drafted at the committee level, the Music Modernization Act would create a blanket mechanical license for songwriters as well as a single national-level entity to oversee and administer the musical composition royalties from digital services.
Sen. Ted Cruz (R-Texas) has proposed an amendment that would create a competitor to that one royalty administrator. Blackstone, the private equity firm that owns current mechanical license administrators SESAC and the Harry Fox Agency, has also put forth its own suggestions for changes. As more parties attempt to sway what the final outcome might be from the version voted on in both the Senate and House of Representatives' committees, other supporters have raised outcry. The Nashville Songwriters International Association and the Songwriters of North America issued a statement arguing that the Blackstone changes are detrimental for songwriters and threatening to withdraw support if they are incorporated.
That isn't the only growing source of contention. Although Sirius XM has officially backed the Act, CEO Jim Meyer also penned a guest editorial in Billboard with critiques of the CLASSICS Act. This portion of the legislation would create a system of royalty payments related to music recorded prior to 1972, when federal copyright law took effect. Sirius XM has been the subject of lawsuits around this topic, and Meyer argues that terrestrial radio should be subject to the same rules in that regard as digital services.
Disputes and eleventh-hour changes are common enough among federal lawmakers, and the number of interested parties impacted by the Music Modernization Act makes it even harder to achieve consensus around those possible amendments. The situation is further compounded by a nearing end to this Congressional term. If the bill is not addressed and passed in this session, the Music Modernization Act will have to run the legislation gauntlet again next year, likely with new Congressional players in action following midterm elections. The road to changes in mechanical licensing law is not going to get any easier.