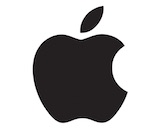 Apple announced its financial results for the second quarter ending March 31. The tech giant reported quarterly revenue of nearly $61.14 billion. That's a 4% increase from the second quarter of 2017. Quarterly earnings rose 30% on-year to $2.73 per diluted share.
As usual, Apple does not break out the specific figures for its streaming music service in the report. The Services division, which includes Apple Music, reported revenue of $9.19 billion in the quarter, up 31% from $7.04 billion in the year-ago period. It's also an 8% increase from the first-quarter results of 2018.
Other Products includes a grab-bag of items, including the Apple HomePod alongside the Apple Watch, AirPods, and Beats products. That division posted revenue of $3.95 billion, up 38% on year and down 28% from Q1 2018. So far, the tech media rumor is that the HomePod is facing underwhelming sales, but as with Apple Music, the data summary did not offer specific numbers for each product type.
"We're thrilled to report our best March quarter ever, with strong revenue growth in iPhone, Services and Wearables," CEO Tim Cook said. "We also grew revenue in all of our geographic segments, with over 20% growth in Greater China and Japan."