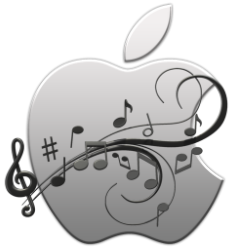 Multiple analysts have weighed in recently with projections for Apple products. First, Ming-Chi Kuo of KGI offered insights on the Apple HomePod. Second, Ben Schachter of Macquarie Capital had thoughts about Apple Music.
Kuo estimated that Apple could see between 2 million and 2.5 million of its smart speakers sold during all of 2018. That's a very low projection, especially compared with the "tens of millions" of Echo devices Amazon said it sold during 2017. Other analysts have been pegging the HomePod for 2018 sales of between 7 million and 10 million, but Kuo argued that the speaker's high price point of $349 made it a nonstarter for big chunks of its potential audience. Kuo also claimed that Apple is considering a less expensive version of the HomePod, but that's still in the realm of speculation.
The latest Apple Music predictions are looking much rosier. Schachter is forecasting an average of 40% growth for the streaming service each year over the next three years. If the platform meets that pace, it would reach 56 million subscribers within the next year and surpass 100 million within three years.
Apple's streaming service is reportedly growing 5% a month, according to a February piece in The Wall Street Journal. That outpaces the present 2% growth at Spotify, although there are some important details to keep in mind when comparing the performances of these platforms.