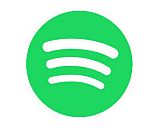 For at least a year, the Spotify news flow has been remarkably busy and unrelenting. As a newly minted public company, also the global leader of on-demand music service, Spotify will probably generate even more newsworthy business output. The company has scheduled its first quarterly earnings call, representing Q1 2018, for May 2.
The finance and strategy details which typically unfold in the SEC-mandated reports are always revealing. More than the new level of company transparency is a new vantage from which industry observers can understand the streaming music business. As of May 2, the two giants of streaming music (Spotify and Pandora) will both be engaged in the quarterly drumbeat of disclosure, guidance for the future, and nimbleness in answering investor questions.
The Q1 earnings call will be webcast, and the recording archived for later listening.
Meanwhile, Spotify is hosting a media event for next week, April 24. Buzz and leakage hint that the announcement(s) on that date will center on the app for free users — those who accept commercial interruption while enjoying a semi-interactive experience. (We heard early rumors of this earlier this month.) Spotify has always asserted that a robust free service, with some degree of control over music choices, is the best way to migrate users to the fully on-demand subscription service. Spotify currently (end of 2017) serves 86-million non-paying listeners and 71-million subscribers across 65 countries.
The rumor mill is grinding out reports of a simplified interface in the mobile app, and the introduction of some on-demand playlists for free users. Up to now, free users can call up a band or artist, and play an entire discography in "shuffle" mode — but cannot play any song on demand. If Spotify loosens the reins a bit, adding a little more interactivity, the strategy would be to stimulate the users' appetite for cloud-based music collection with full control — the Spotify Premium experience.