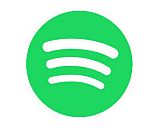 Spotify is back in the rumor mill, this time with questions about its free listening tier. Bloomberg reported that the streaming service is considering changes to improve the mobile experience. Possible changes include quicker access to playlists and more listener control over what songs they hear on select playlists. The current free access only allows listening on shuffle, and giving users some degree of control over their song choices is more akin to an on-demand subscription tier feature.
The publication cited sources who are familiar with the plans but asked not to be named since the updates are still private. Bloomberg reported that an announcement is coming "within a couple weeks." Spotify is hosting a media event on April 24, and there have already been rumors about what the company might be revealing.
Spotify's licensing negotiations with the major labels included provisions that could allow windowing of content to the paid tier before it becomes available for free listeners.