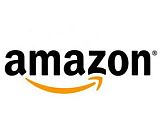 Amazon has shared its financial results for the fourth quarter and the fiscal year 2017. Quarterly net sales rose 38% to $60.5 billion. Net income for Q4 reached $1.9 billion, or $3.75 per share, compared with income of $749 million, or $1.54 per share, in the final quarter of 2016. For all of 2017, net sales totaled $177.9 billion, up 31% from 2016. Net income was $3 billion, or $6.15 per share.
"Our 2017 projections for Alexa were very optimistic, and we far exceeded them. We don't see positive surprises of this magnitude very often — expect us to double down," Founder and CEO Jeff Bezos said.
Alexa and the Echo smart speakers were central in the conglomerate's 2017 highlights. According to the release, tens of millions of Echo devices were purchased last year, and the Echo Dot was one of the two best-selling products of 2017. Alexa, Echo, and Amazon Music Unlimited rolled out to 30 new countries over the course of the year. Alexa can be integrated with more than 4,000 smart home devices from 1,200 unique brands.