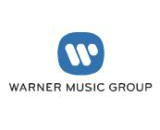 Warner Music Group has reported its financial results for the fiscal first quarter ending December 31. The major label posted a 14% increase in total revenue to nearly $1.05 billion. Digital revenue rose 20% to $533 million. The label does not detail specifics about streaming revenue, but its chief exec did credit streaming as a positive.
"2018 is off to a great start. For three years running, we have grown revenue by double digits in the first quarter, a great testament to the sustainability of our success," CEO Steve Cooper said. "Streaming is driving the industry and we continue to outperform thanks to fantastic new music and the strength of our worldwide operating team."
WMG's net income was $5 million, down from $24 million in the year-ago period. The company cited the recent U.S. tax bill and Euro debt revaluation as reasons for the large dip.