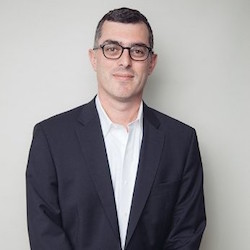 Programmatic specialist Jelli has announced several developments for its executive leadership. First, the company hired Rich Knopke as chief revenue officer. He will lead efforts to grow revenue and expand strategic relationships with radio broadcasters and digital audio publishers. Knopke joins Jelli from Genesis Media, where he held the same title, and has previously worked at Gannett/USA Today, NBC Universal, and The Wall Street Journal.
"This is an exciting time to join Jelli," he said. "The market opportunity and growth potential for the company and its customers are tremendous as audio enters a new phase in streaming and voice. Jelli has the technology and the leadership to grow even stronger as the leader in their category. I am proud to be able to help write this next chapter of growth for the company, namely their ability to impact audio buying and selling through data, analytics, transparency, accountability and efficiency."
Jelli also announced two promotions. Torsten Schulz is now the company's chief product officer and SVP of engineering. He will be responsible for overseeing Jelli's technology and products. Eric Ronning is now SVP of strategic partnerships. He will manage marketplace relationships and direct the sales team.