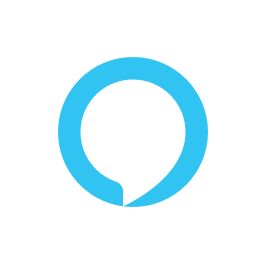 Voice assistants have a steadily growing presence in smartphones and at-home entertainment. Now the technology is making a decisive move out onto the road with industry-leader Amazon.
Amazon has launched the Alexa Auto Software Development Kit, which will allow dashboard developers to bring its voice platform into cars. The kit allows simple integration of Alexa into connected car infotainment systems. This means developers can bring Alexa's standard features — from speech recognition and synthesis to streaming media and smart home controls — into their dashboards. The SDK can also create connections to a local media player, local phone, and local navigation system.
"Our vision has always been for Alexa to be at your side, ready to help when you need it," Amazon's Adam Foster wrote in the blog post with the announcement. "We've already seen Alexa make customers' lives more convenient and more productive at home and at work, and we're excited to expand those capabilities so customers never have walk out the door without her."
This isn't the first time voice applications are going behind the wheel. Apple CarPlay supports Siri for hands-free controls, and Android Auto does the same for Google Assistant. However, Amazon's quick rise to lead the consumer electronics race with its Echo smart speaker line, is certainly an advantage. And the creation of a developer kit put distribution muscle behind that Alexa operating system.
The entrance of voice-control platforms into the car is the newest aspect of how drive-time listening is changing. The central point is the gradual disappearance of push-button radio at the center of the audio stack, replaced by some kind of app array. Voice control provided by Amazon, Google, and perhaps others, could accelerate the change, make audio selectivity easier to understand for new-car buyers, and reduce the danger of fumbling around on a screen while driving.
Those all seem like good things … but what does it mean for broadcast radio as it fights for "share of car"? Alexa and her ilk could be a gift, for radio brands and audio products which establish a foothold on voice-activated platforms. If a new-car buyer is perplexed today with how to find a favorite station on a digital dashboard, saying "Play WXXX" could be the solution for the future.