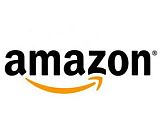 Amazon is hiring for hundreds of positions in Australia, with a heavy focus on the music department. This has sparked speculation that the tech giant will be launching its Amazon Music streaming platform in that market in the coming months.
Amazon also has yet to roll out its Echo product line in Australia. The smart home speaker is still a niche device, but has been posting small and steady growth since its launch stateside. Amazon Music Unlimited has been tied to the Amazon Echo since launch, and it is probable that both would arrive in the same time frame in a new market in order to give customers the lower subscription cost for Echo owners.
The timing of this move could prove advantageous for Amazon. Pandora shuttered its streaming operations in Australia this month, and SoundCloud is closing up its Australian office. Even local competition may be reduced, as homegrown talent Guvera closed after a tumultuous financial struggle. That leaves an open playing field for Amazon to enter and make its mark. The top competition in Australia is Spotify, which could also see a boost in numbers as a result of other industry consolidation.