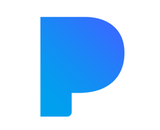 Along with the recent shifts to leadership, Pandora is planning to shut down its operations in Australia and New Zealand. Those two markets are the only ones where Pandora has expanded outside the United States. Operation in those regions will end over the coming few weeks. The shut-down is expected to impact about 1.2 million subscribers.
"After diligent analysis, we have decided to discontinue our operations in Australia and New Zealand and expect to wind down the service for listeners over the next few weeks," a Pandora representative said in a statement. "While our experience in these markets reinforces the broader global opportunity long-term, in the short-term we must remain laser-focused on the expansion of our core business in the United States."
That's not hthe first time Pandora has emphasized the "core business in the United States" — a repeated refrain in earnings calls when investors ask about global expansion. The company's public statements indicate a clear line between global aspiration of Pandora Premium, the on-demand service, and the legacy internet radio service which is pulling out of Australia and New Zealand.
All previous public statements are subject to new leadership in the executive staff and board, which is changing rapidly and could pivot the company in new directions. To fully compete with Spotify, Pandora would expand its territorial footprint and test new markets with Pandora Premium, which owns label relationships to allow that. On the other hand, Pandora Premium's strategy and product design are geared to funneling existing listeners (U.S. only now) into paid subscriptions. All publicly stated subscription goals are within that tactical framework, so it could be that in 2017, at least, we will not see any expansion which would lean into attracting non-U.S. users with higher customer acquisition costs.
Pandora announced yesterday that Tim Westergren has stepped down as CEO. Former CFO Mike Herring is also leaving as is CMO Nick Bartle. The company is in the midst of a search for a new chief executive.