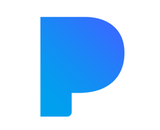 Pandora has posted its financial results for Q2 2017. The audio company's performance over the three month period showed growth in several important metrics, although its sale of Ticketfly did have an impact.
Quarterly revenue totaled $376.83 million, up from $343.02 million in the year-ago period. Net loss for the quarter was $275.14 million, or $1.20 per share, compared with a loss of $76.33 million, or 33 cents per share, in the year-ago period. Pandora credited the larger loss to a one-time writedown from its sale of Ticketfly and other related one-time expenses.
Although further development of the Premium service has been put on hold, subscription revenue still rose 25% on year $68.9 million. Paid subscriber numbers rose from 3.93 million to 4.86 million. Advertising revenue reached 278.2 million, up 5% year-over-year. Ad RPM (revenue per thousand listening hours) grew, another important metric, rose to $66.15 in this quarter, up 24% from $53.34 in Q2 2016.
Listener hours totaled 5.22 billion in Q2 2017, compared with 5.66 billion in the year-ago period. According to Pandora's press release, the company actively managed listener hours during the period to optimize profitability for the ad-supported service. Pandora said it reached 76 million active listeners at the end of the quarter.