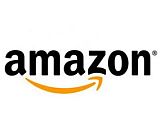 Amazon announced both new updates to its Alexa voice platform and new devices that will integrate the AI. The tech conglomerate has released new versions of its existing smart speakers Echo Dot, Echo Plus, and Echo Show. The new devices include the previously leaked Echo Sub and Amazon Smart Plug. Other additions to the Echo line are
Echo Auto, which allows access to Alexa from within a vehicle and is available now by invitation only.
Echo Wall Clock, which connects to an Echo device and offers visually enhanced timers, alarms, and reminders.
Echo Input, which adds Alexa capabilities to an existing speaker.
Echo Link, a hub for controlling home stereo systems to stream high-fidelity music.
Echo Link Amp, an amplifier for streaming high-fidelity music to active or passive speakers.
As previously rumored, Amazon did also announce a microwave that can sync with an Echo device. However, it is branded as the AmazonBasics Microwave rather than as part of the Echo smart product line.
Alexa has also received several new developments that allow it to execute more and more complicated tasks around the home. The latest updates include multi-step requests, a whisper mode, location-based reminders, and new Routines. It also now supports music playback from Tidal. The AI has also added an Alexa Guard mode that will send smart alerts about the sound of breaking glass or smoke detectors while the owner is out of the house. Later this year, it will have a feature called Hunches that offers suggestions when other smart devices are not in their usual state, such as lights left on at the end of the night.
"Over the past year we've made incredible scientific advances in Alexa's Artificial Intelligence," said Rohit Prasad, vice president and head scientist for Amazon Alexa. "We have applied deep neural networks to advance Alexa's ability to detect challenging acoustic phenomena such as whispered speech and anomalous events like glass breaking; made breakthroughs in combining transfer learning and deep learning to teach Alexa new languages and capabilities faster; improved contextual understanding and added memory to help customers discover skills and ask follow-up questions more naturally; and used active learning and unsupervised learning to improve foundational wake word detection, speech recognition, and natural language understanding. We've only scratched the surface of A.I.-powered inventions and we'll continue to invent ways to make Alexa more useful for our customers."