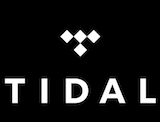 Tidal has entered a partnership with Brazilian telecommunications company Vivo. All of Vivo's mobile customers will be offered Tidal plans on a weekly or monthly basis. The weekly plan starts at 4.99 reales ($1.20) with the first seven days free, while the monthly plan charges 15.99 reales ($3.90) and the first 30 days are free. There will also be a student plan available for 7.99 reales ($1.90) a month with a free trial month to start.
In addition to the move into the Brazilian market, Tidal will host a concert exclusively for Vivo customers and guests. Nicki Minaj, one of the streaming platform's artist-owners, will headline.
Brazil is the largest market in Latin America. According to the latest projections from MIDiA Research, countries such as Brazil will be critical in driving the next wave of streaming growth.