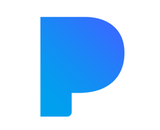 When Pandora announced the Dynamic Audio ad product last February, the idea was to create a targeting technology that could personalize audio marketing to the listener to an unusually individual degree. The launch partner for that development venture was British ad company A Million Ads. Now, the two companies are starting to roll out the result of that work, on a testing basis.
A Million Ads is still locked in to the project, which has expanded into the live testing phase with two new partners: Audible and The Ad Council will be the launch advertisers. (Audible is the leading audiobook outlet, and creates original on-demand audio; The Ad Council will advertise its social cause campaigns.)
"The Ad Council has been a trusted partner of Pandora's for some time and we share their vision for measurable impact and social good," Lizzie Widhelm, Pandora's SVP of Ad Product Strategy and Sales, told RAIN News. "When it came time to begin testing Dynamic Audio, they were a great fit for preliminary testing as we looked to work together to develop a creative strategy that could take advantage of these capabilities, and better understand the effectiveness of this powerful technology."
Dynamic Audio serves advertisements that key into the listener's location, weather, and day of the week. The supposition is that contextualized messaging is more engaging, will perform better to the advertiser's key performance requirements, and create higher brand recall. In theory, Dynamic Audio is not unlike "concierge" music playlisting which was pioneered by Songza, an online music service acquired by Google in December, 2015 and quickly shut down, its technology integrated into Google Play Music. Songza's personalization (which was copied by just about every major online music service) relied on user input — the listener marched through a series of queries to build an in-the-moment mood profile.
Audio commercials obviously shouldn't put the listener through all that, and Pandora is presumably relying on its universe of first-party data to profile users. The project closes a loop, in a way: A customization ideal that started as a front-end service to deliver personalized music, can now be a back-end technology to deliver personalized ads.
In this new phase, The Ad Council took on preliminary testing. "Audible will be our first major advertiser to leverage dynamic audio creative," we are told. "Following this run, we look forward to scaling this solution further."
"The days of imagining are over," according to a Pandora blog post.