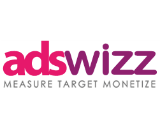 Digital audio technology company AdsWizz won the Drum Digital Trading Award in the category of Best Overall Technology for Programmatic Trading. The awards were bestowed last night in London, and included 27 categories in the digital advertising field, ranging from tech to creative. (See: Awards results, and judges.)
Of special note is that this awards program, which has been running annually since 2014, covers all media categories for digital advertising; AdsWizz's victory as best programmatic tech platform was not limited to audio. So the top placement is not only a celebratory moment for the company, but a spotlight on the maturation of digital audio as an important programmatic advertising medium.
"At the event it was noted that the digital audio market is at an historic time, with exploding growth in streaming music, podcasts, and voice-activated services," AdsWizz said in a blog announcement.
AdsWizz shared the judging requirements with RAIN News:
The Technology – We are looking to reward the best technology solution out there. 
We want to see how your technology is demonstrably better than the others in the space, that it offers something new and different, greater efficiencies for users, greater insights, better ROI, better results etc.  Please show your impressive figures as evidence of why your technology should win this award.
Other nominees in the category included Google, The Trade Desk, Rubicon Project, Omnicon Media Group UK, Mindshare, and several other contenders.
AdsWizz describes its programmatic platform as "Our full stack, end-to-end solution for digital audio advertising, which is made up of our entire product suite." See the component details here.