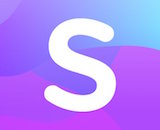 Start-up Scout.fm is elbowing its way into the crossover space of podcast listening smart speakers. The platform began as a series of experiments on the Amazon Alexa platform and after testing many different voice skills, the team developed a podcast service that tailors recommendations to each listener's preferences.
When you first open Scout.fm on an Alexa device, it will ask a few questions to determine your favorite topics and asks you to rank your interest in different subjects. It will reflect and learn from your preferences over time to create a more curated experience.
The app only pulls from a comparatively small collection of podcasts. The shows chosen meet the company's expectations for high production values, narrative storytelling, and smart editing. While smart speaker listening is the focus, the company does also have a mobile app version for both iOS and Android that rely on those platforms' voice assistants.
Scout.fm is helmed by CEO Cara Meverden, whose previous employers include Google, Twitter, Indiegogo, and Medium; President and COO Saul Carlin, formerly head of publisher development at Medium; and CTO Daniel McCartney, who has worked at Medium, GrubHub, and Klout.
"We want to take podcast listening mainstream," Meverden said. "We think the key to that is making podcasts as easy to listen to as the radio – and we think that's even more critically important, as we enter the smart speaker era."