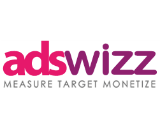 Ad-tech company AdsWizz is now in the Alexa development business, partnering with iHeartMedia on the publishing side, and ad agencies Assembly, Mediavest|Spark, and Mindshare. Alexa is the voice-controlled home assistant platform developed by Amazon and embodied in the Echo, Dot, and Look devices.
Targeted to music and radio "skill" developers, AdsWizz is offering a suite of technical solutions that can be applied to Amazon Alexa capabilities, called skills. These solutions include an audio advertising Software Development Kit (SDK), and access to a global ecosystem of audio advertisers.
In today's announcement, one skill example allows Alexa users to listen to iHeartMedia live radio stations, plus artist-based music stations and podcasts in iHeartRadio.
On the advertising side, AdsWizz President of North America Don Albert sent skill examples to RAIN News: "For example, one audio ad running on the iHeartRadio skill invites listeners to add the advertised item to their Amazon shopping cart by asking Alexa to do so. Other options for responding to ads includes the ability to activate the advertiser's own Alexa skill, to ask for more information, or to add an item to a shopping list. These powerful capabilities allow music and radio skill developers to offer unique, high value advertising opportunities to their advertisers, and to make advertising more engaging and useful for listeners."
Many observers (including RAIN News) think that so-called smart speakers like the Alexa devices and Google Home offer a clear-cut opportunity for traditional radio to get back into the house as radio receivers increasingly vanish. Out of the box, the Amazon and Google devices have rudimentary skills, so AdsWizz and its skill-development partners could be digging into fertile ground.