---
Registration for the June 21 RAIN Podcast Business Summit opens today, as tickets for the milestone conference go on sale at the Early Pricing level for a limited time. Between now and May 16 attendees may register to be part of the event at New York's AXA Event & Production Center for $299.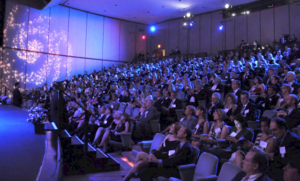 The RAIN Podcast Business Summit is the only conference event to define the on-demand audio marketplace — its growth, trends, and opportunities for marketers. In its inaugural year, the Summit will bring together buyers from advertising agencies, brand marketers, leading podcast networks, show hosts and producers, data experts, and technology companies to explore the dynamic intersection of the buy and sell sides in the burgeoning industry of on-demand audio.
The RAIN Podcast Business Summit will be produced in the beautiful AXA Event & Production Center in midtown Manhattan. It is a 9am-1:30pm event that delivers unparalleled knowledge and networking to its audience — a full-day value in a half-day format keyed to industry professionals.
---
Summit Features
Jarl Mohn, the CEO of NPR, will keynote the event with an opening address.
Edison Research and NPR will release new smart speaker research.
Interview with Chris Peterson, SVP, Podcasting at iHeartRadio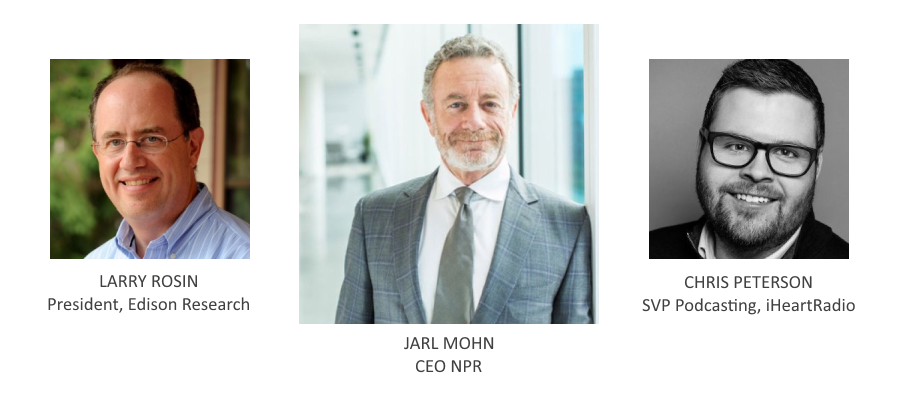 More than 20 leaders in the podcasting space will speak at the RAIN Podcast Business Summit. Topics of discussion include:
Tried and New Models of Podcast Sponsorship & Advertising: From 15-second credits and endorsements to short-form brand audio and branded shows, learn about the tools podcast publishers are building for sponsors and advertisers, and how they're planning for continued growth.
Demystifying Podcast Measurement: Where does the industry stand in the quest for perfect measurement of podcast listening? What are the current guidelines and best practices, and how does podcast measurement compare to how we're measuring performance on other platforms?
Podcast Program Development: How are different publishers thinking about podcast program development, and what trends can we expect to see in podcast programming in the coming year? Do the trends point toward more fiction, short form, true crime, interview shows, or other types of program?
…and more to be announced.
Press Access: A limited number of tickets are available for press interested in attending the event. Please contact Brianna Pullman at brianna@rainnews.com for details and to request press credentials.
---