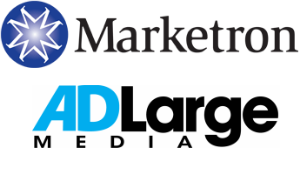 Audio ad sales company AdLarge and media software company Marketron have announced an alliance to develop a new programmatic platform for radio. The platform will leverage Marketron's Mediascape marketplace, and promises to deliver key values of programmatic advertising — efficiency, immediacy, and data.
"This is a significant initiative that will deliver an end-to-end network radio solution to stations and advertisers," said AdLarge Co-Founder and Co-CEO Cathy Csukas.
No details are available as of the initial announcement regarding a timeline.
"The Mediascape Marketplace allows more stations the opportunity to publish and trade inventory in an efficient manner. We are always looking for opportunities that offer our customers new ways to monetize their inventory. We are excited about working with the innovative team at AdLarge to develop a programmatic platform for network radio," said Jeff Haley, Chief Executive Officer of Marketron.
Gary Schonfeld is AdLarge's other Co-Founder and Co-CEO: "Cathy and I have always felt that network radio would benefit from a programmatic solution that served both advertisers and radio stations," said Gary Schonfeld, Co-Founder and Co-Chief Executive Officer of AdLarge. "When we approached Jeff, he got it immediately. We're very glad to be partnering with him and his amazing team on this endeavor."