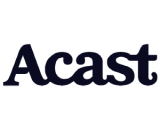 NOTE: See the statement from Spotify at the bottom of this article. –RAIN News
Acast has selected Podscribe as its "preferred attribution partner" in all markets. It's a meaningful and sweeping endorsement of Podscribe's performance analytics in podcast advertising.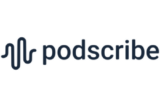 The other half of that handshake could appear to be a back-of-hand reference to Spotify's Ad Analytics tool which launched just two months ago, (RAIN here.) and uses Spotify's acquired subsidiary Podsights.  Acast says that starting in September it will no longer accept any new campaigns which use that service.
"Acast remains focused on fostering an open and transparent environment," the company says, "working together with partners who share the same vision for the podcast industry's future." (See Spotify statement at end of article.)
Acast uses the announcement to idealize an "open and platform-agnostic ecosystem," and reinforce its commitment to those ideals.
Ross Adams, CEO at Acast, said, "Podscribe's track record in delivering accurate and insightful attribution solutions – which are certified at the highest level – is exceptional. We also know their approach to customer satisfaction is unmatched in this space. This collaboration reinforces Acast's commitment to offering advertisers the very best impartial tools to succeed in the podcasting space."
The future is on his mind as well: "We're also really looking forward to seeing how the relationship will evolve. Podscribe's innovative work in areas like YouTube modeling, ChatGPT-powered brand safety and airchecks signal progressive moves for us, our advertisers and the industry."
As if aspiring to lead an attribution quality movement, the company says it will establish "a roster of 'certified' attribution partners in each of the three regions Americas, EMEA, and APAC. The company says this roster will enable buyers to align attribution features with their unique needs.
Spotify asked us to include the following statement:
"The ongoing results of Spotify's commitment to growing audiences and monetization for creators speak for themselves with tens of millions of new podcast listeners and industry-wide podcast ad revenue growth of over 250% since 2019. By working closely with partners across the industry and innovating to meet their needs, we've become the number one platform in many markets worldwide. Acast's decision to limit campaign insights, reach and performance will negatively impact advertisers, publishers, and creators, hurting the openness of the ecosystem and creating a downstream impact on their bottom line. We remain committed to investing in the industry's long-term success."
---