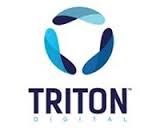 Panasonic's Aupeo division announced a partnership with Triton Digital for use of the Tap OnDemand ad platform. Through this deal, Triton's technology will be used for targeted ad insertion into the personalized audio messages played by the company's personal radio service in cars. The arrangement will give both car manufacturers and brand partners the opportunity to deliver personalized audio messages to drivers through the OneConnect system. Aupeo created OneConnect as a B2B content delivery platform that can provide tailored vehicle alerts and preferred brand notices in addition to music, live news, sports, weather, and traffic.
"We share a common vision and see the automobile as the next major device in the 'Internet of Things,'" said David Taylor, director of connected services for Panasonic Automotive Systems Company of America and Aupeo CEO. "Together, we want to uniquely position car manufacturers and their brand partners as we transition to a new era of mobility-based transportation."
Triton has been securing many partnerships for its suite of Tap advertising products since the initial launch in September 2014. At the start of 2016, Triton announced the addition of a podcast-specific ad platform.