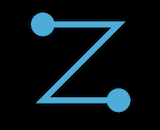 ZenoRadio has acquired AudioNow, with the new joint entity rebranding as Zeno Media. The deal will expand the new company's broadcasting services, including Call-to-listen, mobile app development, and streaming. ZenoRadio specializes in helping niche and diaspora communities to stay connected. Members of AudioNow's sales, operations, and app development teams will be joining Zeno Media, and the deal has doubled the new business' listener and client base. The combined Zeno Media serves 2 billion monthly listening minutes in more than 100 languages and reaching 150 countries.
Morris Berger, CEO of Zeno Media, spoke with RAIN News by email about the acquisition and what sets its Call-to-listen business apart in the broadcast industry.
"Call-to-listen uses dial-in minutes, similar to a conference call, with no additional charge," Berger explained. "The service does not even require a smartphone, data plan or an internet connection, which benefits geographically diverse audiences." It also means that as people travel around the world, they can stay connected to their home communities, even ones that are remote or only have a small broadcasting range.
This feature is a core part of the Zeno Media operation. "The vast majority of our 7,000 broadcast clients are using Call-to-Listen. In addition, these smaller broadcasters are also generating revenue for the time people spend listening to hometown stations via phone," Berger said.
Berger added that the company expects to make a big product announcement in the podcasting space in the coming months. Zeno Media also has a vision for additional revenue streams as it continues to grow its user base.
"Zeno Media has worldwide exclusive rights content for more than 175 broadcasters on the platform," said Berger. "Licensing the rights of content gives smaller broadcasters the upfront money needed to run their business and continue to innovate and compete. Zeno Media uses these licenses to protect content from piracy and preserve content that had not been saved in the past. As we onboard more broadcasters into the world of streaming and mobile apps, we will be able to further monetize listeners through advertising and subscription sales."