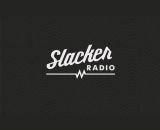 Slacker Radio has entered a partnership with online live radio platform Dash Radio. Under this deal, Dash Radio's channels will be available on the LiveXLive Media subsidiary's streaming music and radio service. Dash will be the first live radio made available to Slacker users.
"The integration of Dash moves Slacker into live radio and further supports our goal of connecting fans with their favorite artists while simultaneously delivering the most diverse content available," said Mike Bebel, EVP of corporate development and rights management for LiveXLive Media. "We're proud to be working with DJ Skee and the entire team at Dash Radio to achieve this natural extension to our user experience, and we look forward to adding immense value to our North American audience of listeners."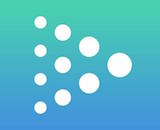 "Expanding our distribution through Slacker is a natural fit for Dash," CEO and Founder Scott Keeney, also known as DJ Skee, said. "We are also excited about broadcasting from leading festivals worldwide and working with LiveXLive and Slacker to create content for all platforms."
Dash Radio hosts more than 80 live radio stations, including custom partner channels featuring popular performers and celebrities such as Snoop Dogg, Odd Future, Lil Wayne, and Oscar De La Hoya. The partnership will provide Dash Radio will access to LiveXLive's live event expertise, and Dash will have the opportunity to create audio and video content from major music festivals as a result.