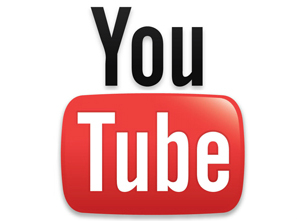 "Today, I'm happy to announce that on mobile alone YouTube now reaches more 18–49-year-olds than any network — broadcast or cable. In fact, we reach more 18–49-year-olds during primetime than the top 10 TV shows combined."
YouTube CEO Susan Wojcicki made this announcement at an industry event targeting advertisers and agencies. Not only is that an impressive stat for the platform, one pulled from Google-commissioned Nielsen data, but it sets the stage for the company to position itself as prime advertising space.
Music played a big role in the presentation, with a performance from Sia, whose artistic and dance-driven music videos have been a big role in growing her fan base. Rapper Silento also performed "Watch Me," a track with accompanying dance moves sparked many viral re-enactments last year. Andra Day also shared her journey from upstart performer to having her lyrics used as part of McDonald's national advertising campaigns.
YouTube cited the star power of its most popular creators, who secured eight of the top ten spots in Variety's most recent ranking of celebrity influence among teenagers. Musicians were the only other celebrities to crack the top ten, and fittingly, both Bruno Mars and Taylor Swift have also been big with the YouTube audience.
YouTube also used the Brandcast event to introduce a new premium ad offering called Google Preferred, which lets advertisers put their spots on most-watched videos. Google Preferred and all other related video campaigns can all be managed through the company's programmatic system.
There's never a dull moment in YouTube/Google/Alphabet's business development efforts. YouTube also debuted a new, short-form ad format in April and has been promoting its new YouTube Red subscription that combines video and music content.