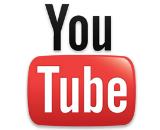 This week, YouTube announced the introduction of a new ad format for its videos. Bumper ads are a six-second format intended to accompany mobile viewing. These are meant to be a more "snackable" approach to advertising on the platform and they cannot be skipped. Bumper ads will be available beginning in May through Google's AdWords auction.
Six seconds isn't much, but the success of social media network Vine has proven that, with some creative thinking, an impressive amount of detail can be conveyed in that short time frame. "In early tests, Bumpers drove strong lift in upper funnel metrics like recall, awareness and consideration," said Zach Lupei, product manager for video ads, in announcing the format. "We like to think of Bumper ads as little haikus of video ads – and we're excited to see what the creative community will do with them."
YouTube recently launched an ad-free subscription version of its service called YouTube Red. We haven't heard any hard numbers yet about the adoption of that service, but YouTube is clearly not going to leave its ordinary viewers and videos out to dry in terms of advertising opportunities.