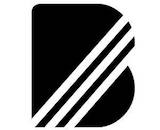 BandPage has been acquired by YouTube. The artist support and engagement platform announced the purchase today in a blog post. The company reaffirmed its commitment to helping artists access digital tools and services, but did not disclose financial details. It also has not shared where or how it will fit into YouTube's growing musical division.
"The team has a lot of things planned to help musicians succeed on the platform, and more broadly across the BandPage network," the post reads. "There's still a lot that we can do to help musicians, and we can accomplish so much more together."
YouTube has been cultivating its new subscription service YouTube Red, which just launched its first wave of original programming this week. YouTube Red includes ad-free videos and integrates with Google Play Music.
Working with BandPage could be a sign that YouTube is looking to continue making that service a more appealing and powerful resource for musicians. Certainly, the massive platform and its one-billion-plus users takes its share of skepticism from musicians and rights-holders, as many online services do. YouTube is the world's largest music delivery platform, both in catalog and audience.
BandPage is a profile and merchandising platform for music artists, including known acts like Ben Harper, Black Sabbath, George Clinton, and Third Eye Blind. Musicians and bands can put their music and commercial offers in their profiles. It has automated hooks into other platforms like Spotify and Shazam, so a profile update gets widely distributed to where fans like their digital lives. YouTube is already one of those spokes extending from the BandPage hub — this acquisition seems to reverse it, as BandPage is elevated to a much higher platform to start.
"We are extremely excited about this because we believe YouTube truly shares our commitment to musicians," says the BandPage blog. "YouTube already offers a global distribution platform for any artist to be discovered and some of the best self-publishing tools for musicians and other creators."