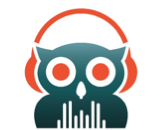 Wondery has added a daily podcast to its roster. Business Wars Daily is a new show from David Brown, a veteran broadcaster who also hosts Business Wars and previously hosted Marketplace. The show will delve into disputes, competition, and stories from the business world.
Several podcast networks have developed daily shows, many centered on delivering news and current events analysis. So far this year, ABC Radio, iHeartRadio, and Vox Media have released shows with new episodes every weekday. Wondery's decision to pursue a daily show outside of news could be a sign that the company believes there is a large enough listener base to support and keep up with such a high volume of content other topics.
It isn't the only company to turn to the business sector for inspiration. This spring, Cadence13 and MarketSnacks announced plans to launch a daily podcast about business and technology.