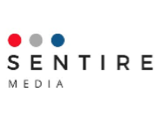 Sentire Media has launched its own podcast network. The Sentire Media Network offers production, marketing, sales, and audience development services for shows. The show line-up for summer 2018 includes twenty shows across the topics of sports, food and beverage, and lifestyle. About half of the podcasts in its network are produced in-house.
"We have been fans of podcasting for years and saw an opening in the marketplace for highly targeted programming," Founder and CEO Peter Cellino said.
"Podcasting democratized the creation and distribution of audio content, you no longer need a broadcast gatekeeper to fund and distribute your show and that is what has drawn our partners to the space," added Rob D'Amico, who will be the company's chief content officer.