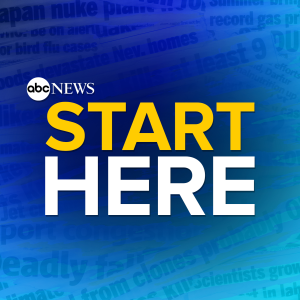 ABC Radio has announced that it will launch START HERE, a daily morning news podcast, entering a creative niche that is popular with listeners and increasingly populated with known brands. START HERE will be a 20-minute show hosted by Brad Mielke and leverages ABC Radio's deep news resources.
"We've got the global resources of ABC News at our disposal," said Steve Jones, VP and General Manager of ABC Radio. "So we can tackle each day's most important and interesting stories.  Sometimes, we'll be making news with our investigative reporting or high-profile interviews. But, always, we will provide depth and context and a unique presentation that is contemporary and interesting."
Jones describes the show's tone as "smart without being pretentious."
Each show will cover four to six stories, and there will be some amount of on-the-scene reporting. Regular reporters will include Martha Raddatz, Chief Global Affairs Correspondent; Jonathan Karl, Chief White House Correspondent; Juju Chang, "Nightline" co-anchor; and Rebecca Jarvis, Chief Business, Technology and Economics Correspondent.
The morning news niche is a growing category within podcasting that few would have predicted three years ago. A general resurgence and growth of podcasting laid the groundwork for morning news shows. Smart speakers also can take credit, as the leading brands (Amazon Alex and Google Assistant) each offers a programmable news lineup, and that feature has become popular with users. While The New York Times (The Daily) and NPR (Up First) are the most recognizable standard bearers of the category, it is early days with lots of room to grow.