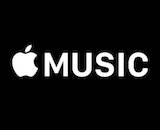 The first episode of Carpool Karaoke: The Series aired on Apple Music this week. The show's debut demonstrates an ongoing shift in Apple's aspirations and in what the company's place in the entertainment world will be.
The premiere episode put original host James Corden back behind the wheel. Although he started the segment on The Late Late Show and is involved with the production, Corden won't host every episode of the Apple Music spinoff. Will Smith joined him in the passenger seat.
Variety reviewed the debut, noting that the standalone approach amplifies some of the weaknesses of the late-night talk show spot. There is music and singing, of course, but rather than a charming interlude that shows the unexpected personality of famous people, the reviewer questioned the focus on antics. It seems the riders will be crashing wedding photo shoots and birthday parties, putting a greater focus on celebrities doing zany things rather than delightful musical performances. The Guardian's review also voiced disappointment at the lack of spontaneity and celebrity peddling.
The critiques are fair. But turning this property into a half-musical showcase and half-reality-show points to how ambitious Apple's outlook is. Bringing that much A-list talent on board is not cheap, nor are staging and filming their antics. If nothing else, Carpool Karaoke shows a willingness to put vast resources into experiments on the Apple Music platform. The very fact that Variety is reviewing the program is further evidence that the entertainment industry is paying attention and taking Apple's work seriously.
Many platforms that began just streaming music are building themselves up into more full-service multimedia hubs. Apple has been creating and supporting original video content, always with a musical angle: a documentary about the 808 drum machine; Taylor Swift's tour video; Frank Ocean's Endless visual album; Drake's viral Hotline Bling music video. Could the company broaden its video interests to be more general? Carpool Karaoke and the Planet of the Apps program indicate a reality TV bent might be in the cards. Given how much segmentation has been happening among video platforms, brands that pursue the more comprehensive approach could wind up having an edge with consumers who want a one-stop-shop for their entertainment. It would take Apple time and at least one real hit series to compete with the likes of a Netflix or Hulu. But Apple has never been a company that thinks small.