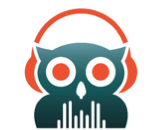 The Los Angeles Times is developing a new multimedia presentation of an investigative report that will include a podcast component. Dirty John is a six-part series beginning October 2 that be include printed pieces, online articles, and podcast episodes. Podcast network Wondery will produce and distribute the audio format component of this investigation.
Dirty John is the work of Pulitzer Prize-winning reporter Christopher Goffard. It tells the real story of an interior designer's experience with online dating.
"This is a new way of releasing stories," Wondery CEO Hernan Lopez said. "It can give listeners and readers different takes on the same story that they couldn't easily get in the other medium."
True crime reporting in Serial and S-Town have demonstrated the break-out potential of podcasts in more traditional journalism. The LA Times is just the latest major publication to explore the audio format for its work. The New York Times has several podcasts (and is a regular fixture in Podtrac's publisher rankings) and public media has long set the standard for how audio can be used to deliver information and context around current events.