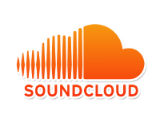 SoundCloud's current financial struggles may be reaching their final act. Axios business editor Dan Primack has shared information from a missive reportedly sent to SoundCloud shareholders that said Friday is the do-or-die date for the company to accept or reject its present reorganization proposal. Primack claims that CEO Alexander Ljung said that if the proposal is rejected, SoundCloud may not be able "to continue as a going concern."
The Axios leak says that boutique bank Raine Group and Temasek Holdings, the state investment firm of Singapore, would be the new backers under this plan. The new investment would reportedly be $169.5 million at a $150 million pre-money enterprise valuation, and if accepted by SoundCloud, it would close on Friday. Union Square Ventures, Doughty Hanson and Atlantic Technology are reportedly included as return backers.
SoundCloud's timeline in 2017 has been a story of wild extremes. The latest news was a large cut to its workforce, and several members of its leadership had already exited. The rumor mill turned up both Apple and Deezer as possible buyers in July, but Bloomberg later speculated that a deal was shaping up with two private equity firms.