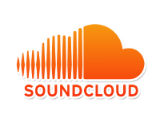 Bloomberg has reported that SoundCloud may be nearing deal with private equity firms. If the news is accurate, this development could mark a turning point in the audio company's financial health.
Sources told Bloomberg that SoundCloud is closing in on an arrangement to sell stakes to a duo of private equity firms in two separate deals. The insiders said that the combined stakes would make up a majority share of the company.
SoundCloud's road has been a rocky one in recent months. Several major players had been rumored as potential buyers for the platform over the years, but disagreements over price and SoundCloud's value caused each of those talks to peter out.
Outside of its potential sale, SoundCloud has also been a revolving door for leadership, as several long-time employees exited in the past year (stories here, here, here, and here give the scope of the exodus). And although the company secured a credit line of $70 million in March, SoundCloud made a 40% cut to its staff in early July.