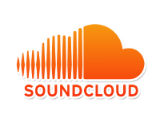 Barely a week has gone by this year without some development from SoundCloud. Just yesterday, a New York Post report sparked a fresh wave of speculation around the prospects of the audio company selling itself to another party such as Deezer. Today, however, the news is more somber: founder Alex Ljung posted to the SoundCloud blog announcing that the company has cut 173 jobs. That reduction represents 40% of the company's workforce. The international team will be consolidated into two offices in Berlin and New York.
The layoffs were framed as a cost-cutting move made in pursuit of "long-term, independent success." Ljung emphasized that the SoundCloud service would still be available in more than 190 countries worldwide and would remain a hub for new and up-and-coming music. But the prominence of that word "independent" is particularly interesting, and casts some doubts over exactly what the company sees as its narrative.
For more than a year, the conversation around SoundCloud has pointed toward an end goal of selling the business. Many sources reported that $1 billion was the team's goal valuation, but it has struggled to find a buyer at those terms. Several industry behemoths, including Google and Spotify, have had their hats in the ring as potential buyers, but any rumored talks fizzled out. Now that SoundCloud is losing many of its executive leaders as well as cutting jobs across the company, the message about its ultimate value as an acquisition target looks much murkier. If SoundCloud has shifted tactics and wants to try going it alone, then today's layoff action illustrates the steep uphill battle in an increasingly competitive and crowded field.