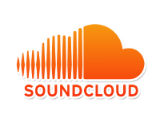 SoundCloud announced two high-level personnel changes. Eric Wahlforss, one of the company's co-founders, is leaving his role as CTO and switching to chief product officer. To fill the CTO position, SoundCloud has hired Artem Fishman, who most recently was a vice president of engineering at Yahoo.
"We have ambitious goals to further innovate the user experience for our connected community of creators, curators and listeners," co-founder and CEO Alexander Ljung said of the shuffle. "And as we enter into this next stage of growth, Eric and I felt it was important to bring in a senior leader to oversee Engineering, to allow Eric to have laser focus on leading and aligning the exciting product initiatives we have slated to launch later this year."
According to SoundCloud's latest UK filings, the company posted $52 million in losses in 2015. Its SoundCloud Go subscription program has been in action for nearly a year, but the company still seems to be on the hunt for other, more reliable revenue sources.