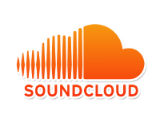 SoundCloud's financial future has been looking hazy, but the company has acquired a line toward more stability. The online audio platform has secured a $70 million round of debt funding.
"We are pleased to have secured a flexible $70 million credit line from Ares Capital, Kreos Capital and Davidson Technology that is ideally structured for a company with our strong credit rating and in our stage of growth," a SoundCloud representative said in a statement. "This new funding will enable SoundCloud to strategically grow our technology and personnel resources to fuel our expected 2.5 times year-over-year growth in 2017, while building a financially sustainable platform on which our connected community of creators, listeners and curators can thrive for years to come."
SoundCloud has been working toward a funding round of $100 million that has, to date, not been successful. There has been a lot of change at the company, with the addition of a mid-tier subscription option and departures of two top executives. Those moves may be making some investors uneasy, and the rumors circulating this month that SoundCloud could find itself in a fire sale probably didn't help matters. With the new credit line, SoundCloud's total fundraising is $320 million.