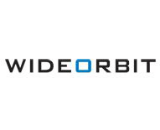 Advertising software company WideOrbit announced an agreement with Spanish Broadcasting System (SBS), to make SBS's digital ad inventory available to marketers on WideOrbit's programmatic platform, WO Programmatic – Digital. The platform is a sell-side advertising exchange that matches inventory with buyers using leading demand-side software for campaign planning.
WideOrbit's total solution for radio webcasts includes the programmatic platform and WO Streaming (formerly named Clarity), a full-featured streaming toolset.
SBS is the largest publicly-traded Hispanic media company in the U.S. Marketing SBS digital ad inventory programmatically allows buyers to include SBS audiences in their campaign planning.
"We are thrilled to make our highly qualified Hispanic audience available through WO Programmatic – Digital and work with WideOrbit to build the future of radio revenue generation," said Jesus Lara, EVP, Digital Media of SBS.
"We couldn't be happier to work with a visionary media company like Spanish Broadcasting Company to help us extend our programmatic radio offering," said Eric R. Mathewson, Founder and CEO of WideOrbit.
WideOrbit will demonstrate the WO Programmatic – Digital and WO Streaming products at the NAB Show next week. RAIN Summit West takes place on Sunday, and the NAB Show begins Monday.