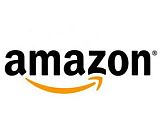 In recent months, we've seen some hints and rumors that Amazon might spin out its Prime Music streaming platform from under the umbrella of its broader Prime subscription. Unnamed sources told Reuters that Amazon is preparing to unveil a separate streaming music service in late summer or early fall. The tech giant is reportedly finalizing label negotiations for this move. The sources said the Amazon service would be priced at the industry standard $9.99 per month.
Reuters' scoop says the Amazon service will offer a "competitive" library of music, which is of note since its existing Prime Music platform was never intended to be a comprehensive catalog for music geeks. In fact, it started off specifically targeting casual listeners. Making a standalone music platform could require more options to be competitive with the more than 30 million tracks available at Spotify or Apple Music.
Another wrinkle, one that could work in Amazon's favor, is its voice-activated WiFi speaker. The Amazon Echo has made waves in the tech industry, and it's the leader, if not the creator, of this new speaker-crossed-with-personal assistant product category. Although the Echo does support a range of streaming services, Amazon might offer a special price or other perks to encourage staying within its brand ecosystem.