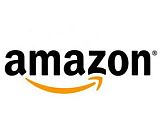 Amazon announced new month-by-month options for how its users can access Prime membership perks and its streaming video features. The entire Prime service can still be bought as an annual subscription for $99, but now is also available for $10.99 a month. That alone is a marked shift in Amazon's model, but it has also made the Prime Video streaming service available as a standalone for $8.99 a month.
Unpacking the first change, having a month-to-month subscription option does offer Amazon users more choice in when and how they might opt to access the full suite of benefits. It's cheaper to go all-in on the annual subscription rather than a full year of monthly charges, so the new addition probably won't have as much impact on regular Amazon users. However, having a piecemeal option could help the retailer pick up even more customers during its already successful holiday shopping season and other high-volume periods.
The emergence of Prime Video as a standalone option brings even more flexibility, both to viewers and to Amazon. The video content has been one of Amazon's strongest components in Prime, securing content that other platforms haven't picked up and creating critically claimed original shows. TV and movie buffs who are less interested in the free shipping side of Prime membership could now be convinced to check out those exclusive titles, and for a slightly cheaper rate than they pay for Netflix, which is $9.99 a month.
The move to a standalone video option casts a new light on recent speculations over Amazon's music interests. At the start of 2016, we reported on rumors that Amazon was considering making Prime Music a standalone. If that is in fact in the company's plans, it makes sense to test the waters first with the better-known and more visible Prime Video. See how members respond and what type of conversion rates it can pull. The lower price point for the video access also implies that Amazon is willing to play the pricing game. Especially with the company's current strategy of targeting more casual music listeners, it's possible that they could put a Prime Music standalone platform into the field for less than that demographic pays for Spotify or Apple Music. Again, we'll be keeping an ear to the ground for any future Prime Music rumblings.