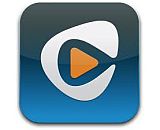 Rhapsody/Napster is planning to make some cuts to its team as part of restructuring efforts. Hypebot received an emailed statement from the company's CEO Mike Davis confirming the layoffs. "The difficult actions we are taking now will create operational efficiency and position Rhapsody/Napster for growth while further expanding our global partnerships, which last year contributed to a 35 percent increase in paid subscribers," he said. Davis' statement did not detail the size or scope of the layoffs.
Hypebot also reported that the cuts will include closing Rhapsody's San Francisco office entirely, but Davis did not address that rumor.
Davis took the helm at Rhapsody in April, and shortly afterward shared some stats for the veteran streaming service. In addition to the 35% subscriber growth he noted, Rhapsody subscribers are listening to 40% more music on phones. Total listening hours and weekly time spent in the service have also increased.