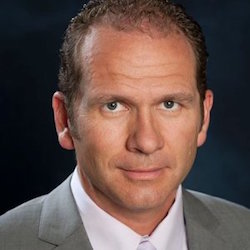 Rhapsody International has named Mike Davis as its first CEO effective immediately. The company is the parent organization for the Rhapsody and Napster streaming services.
Davis' career most recently saw him as a TPG growth advisor and senior operating consultant for The Gores Group. He has also worked as CEO for Alliance Entertainment and Gavin De Becker & Associates, and did a stint as an executive vice president and general manager at Universal Music Enterprises.
Rhapsody's leadership has run a non-traditional course over the years. It saw its first interim CEO – David Hose – take charge in 2014 while the company sought a permanent person for the role. After spinning out from RealNetworks in 2010, Rhapsody was run by its president. In the past six months, the streaming service has announced several updates, including the launch of Rhapsody KIDS and the Listener Network.